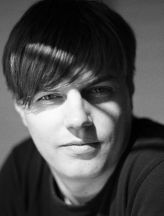 Hi! My name is Andrey Upadyshev. You may also know me as Oliora.
I'm a professional software developer for almost 15 years, passionated about C++, software architecture and high performance. Since 2016 I work for Amazon Web Services.
I'm notedly interested about continued revolution of the C++ language which already stated in C++11 and C++14 standards and now developing C++17 one. The language was given a second breath. It was so significatly changed that it is almost a new language which we have to learn from scratch. That's interesting and cool! Interesting because heh… who doesn't like to learn a new tricks? And cool because we feel that some shackles on our legs fell and we have more fun and freedom with C++ now!
This blog was created to share some of my findings and thoughts (and excitements) about the new C++.
You may also like to check my slides about C++11/C++14 that I made for Dutch C++ group.
Bio
I'm a software developer and software architect for almost 15 years. I was working in many companies in very different domains with using of tons of technologies and tools. C++, software architecture and high performance are my main interest in the professional life. Besides C++ I use Python and JavaScript quite often.
I'm a big fan of Open Source Software. Currently I maintain:
I was born in Saint-Petersburg, Russia in 1981.
In 2002 I got Bachelor degree in Computer Science at Saint Petersburg National Research University of Information Technologies, Mechanics and Optics.
I'm married and have three kids.
In 2014 I moved to Netherlands.
Apart from developing I like to cook, travel, photograph, explore arts and enjoy good wines.
Contacts
You can find me there as well (I'm almost everywhere, sorry):
Copyright

Except where otherwise noted, content on the Hot C++ Blog is licensed under a Creative Commons Attribution ShareAlike 4.0 International License.

Except where otherwise noted, code samples on the Hot C++ Blog are provided under the CC0 1.0 Universal Public Domain Dedication.